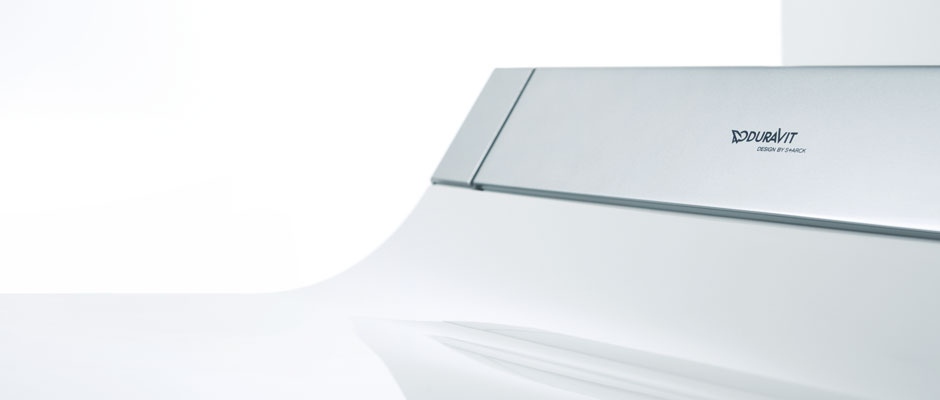 Nothing is as thorough, hygienic, natural and refreshing as cleansing with water. SensoWash® represents a new range of shower-toilet seats dedicated to modern needs: the need for hygienic cleanliness, for convenient operation, for good, sustainable design and for individuality – that's why Duravit offers SensoWash® in designs carefully coordinated with the toilets of the various Duravit series. SensoWash® offers more than just toilet hygiene; SensoWash® provides a real quality-of-life improvement and defines a contemporary, uncomplicated, sustainable lifestyle – a new feel for design, comfort and cleanliness.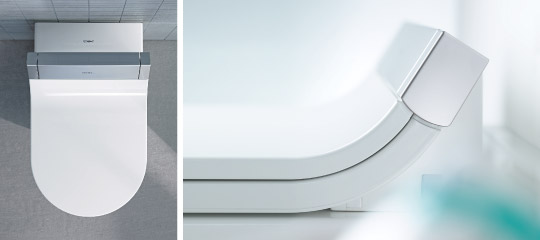 SENSOWASH® STARCK: PURE WELLBEING WITH THE BEST DESIGN.
The bathroom is not new territory for Philippe Starck. But he has definitely created legendary products for Duravit – and made design history in the process. Starck had a vision of a completely new toilet seat design, paired with maximum cleansing comfort. The result was SensoWash® Starck – an exceptional shower-toilet seat, created by a celebrated designer.
Seamless: a line, a circle, a gentle arch – those are all the elements Philippe Starck used to give SensoWash® Starck its restrained but unique appearance. This reductive design provides not only a timeless modernity but also greater compatibility: SensoWash® Starck works harmoniously with toilets from various Duravit series. This means that the toilet seat is always a logical visual continuation of the ceramics.
For more information Visit Duravit or contact a member of our Sales Team, they are happy to help sales@johngoslett.co.uk