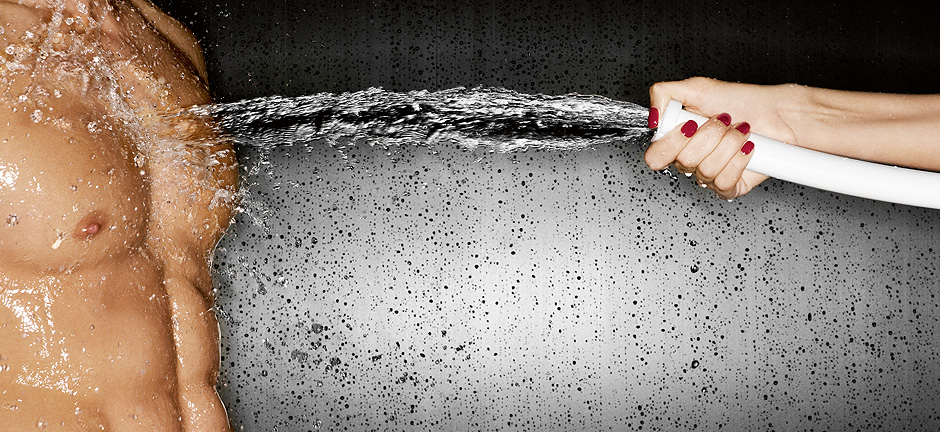 The launch of Dornbracht's brand claim, "Culturing Life" sees the manufacturer present a new bathroom brochure, "Dornbracht Bathroom". Following "the Spirit of Water", which defined the fascination for the element of water, the striking full-page photographs and accompanying descriptions of the new 220-page brochure offer inspiration for the bathroom and spa environment.
While "the Spirit of Water" was primarily dedicated to the physicality of water and its different forms of presentation, "Dornbracht Bathroom" demonstrates the holistic approach of the new "Culturing Life" brand claim. Technology and health and wellbeing are harmonised, while smart water applications improve the quality of life.
The brand claim represents the vision of simplifying yet intensifying life by providing customised product and system solutions. In 2013, Dornbracht introduced this visionary claim, laying the foundation for the consistent enhancement of its product portfolio with specifically coordinated applications such as the Foot Bath.
"'Culturing Life' is the pioneering driving force behind a new understanding of bathroom and spa culture," explains Managing Director Andreas Dornbracht. "The brochure provides energy and direction and is an important next step in making the 'Culturing Life' experience even more vivid."
The brochure's layout reflects the concentrated study of bathroom requirements. The brochure offers an overview of all Dornbracht's design series, and the brand's areas of expertise – Transforming Water, Performing Water and Smart Water. The artistic and cultural claim is reflected in the documentation of the Culture Projects. Dornbracht initiates this series of cultural events in collaboration with artists, designers or philosophers, and continually gives rise to new discussion, ideas and inspiration, to be included in the development of product concepts. Observing the different actions and rituals of cleansing, for example, significantly influences the development of 'ritual architecture'.
Each section starts with questions designed to encourage readers to reflect on their desires for the bathroom and spa environments: How does water affect how we feel? What happens when daily routines define and design our surrounding spaces? How do the different zones in the bathroom have to be furnished in order to meet my personal requirements?
The article, "My bathroom", provides one possible answer – it defines the essence of a new and individual bathroom architecture by using the "Sampling" approach; a modular concept that involves combining applications, outlets and controls across different designs and series in the Dornbracht portfolio. Dornbracht is so far the first manufacturer to offer "Sampling" for the bathroom and spa, and its "Online Product Advisor" provides a new service tool for bathroom planners. The Dornbracht product portfolio, which can be viewed at dornbracht-professional.com, makes it easy to configure applications for washbasins, showers and baths, as required by the customer. "Dornbracht Bathroom" brings the Dornbracht brand to life in an impressive way and is an important component of the new guiding principle, in keeping with the "Culturing Life" claim. The brochure is available now and can be ordered or downloaded from Dornbracht's Website