Dornbracht is now transferring the growing relevance of the on-trend colour of copper to the kitchen environment. Cyprum is a high-gloss finish produced using 18-carat gold and copper, and is also available for the first time for selected kitchen fittings.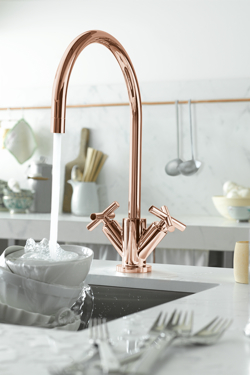 The new cyprum finish is made from 18-carat gold and copper.
The dominance of cool white and metallic shades inside the house, including the kitchen, is ancient history. Warm colours and familiar, natural materials shape individual style. Copper in particular is a contemporary and elegant non-ferrous metal that defines aesthetic quality.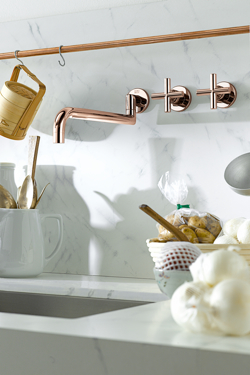 From now on, Dornbracht's iconic Tara and Tara Classic fittings, as well as the Pivot single-lever mixer launched in 2013, with its 360o radius of action, will look resplendent in their new rose-gold glory. The colour of the plated finish represents elegance and sensuousness – characteristics that lend expressiveness and individuality to kitchens and interiors. Cyprum is produced using 18-carat gold and copper, which gives it an ultra-high quality, elegant finish.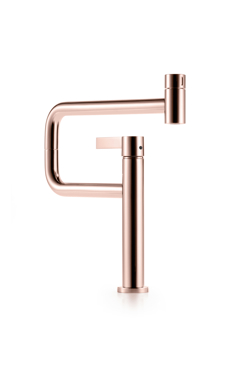 Find out more at Dornbracht's Website